Here's a bit of info about Adam…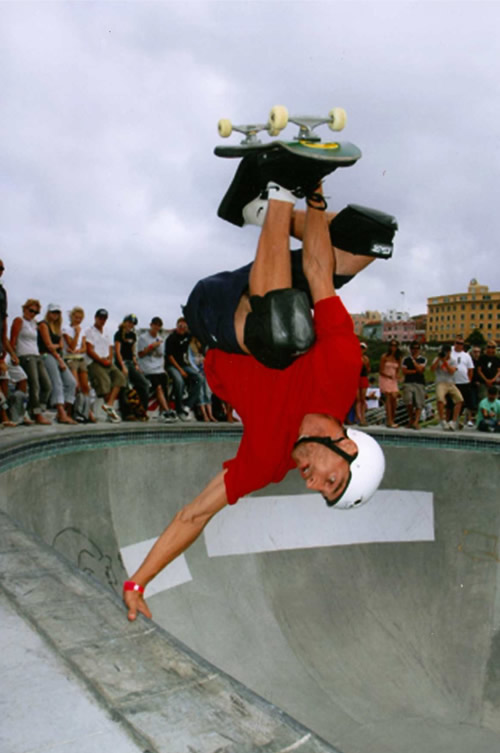 In the 2012 Beach Bowl Competition at Manly Beach, hosted by the Australian Open of Surfing, Adam placed 8th in the International Masters Division.
In the 2012 Australia Bowlriders Championship at Barr Beach, Newcastle, Adam placed 3rd in the Masters Division Adam became the Australia Vertical Ramp Champion in 2004.
Adam has participated in hundreds of professional competitions within Australia and overseas and has won many of these.
Adam has designed many skateparks for local councils Australia wide.
Adam has been designing and building wooden skate ramps and wooden skateparks for private and commercial use for over 20 years.
Adam coached the first skateboarding for school sport in Australia in 1989, when he was the NSW champion.